Timp de doua zile, posesorii pasionati de Volkswagen Golf Mk5 din Romania vor avea parte de o experienta unica, in care frumusetea, stilul, design-ul si sportivitatea se vor imbina perfect la prima editie a evenimentului Meet and Fun Golf Mk5 Romania.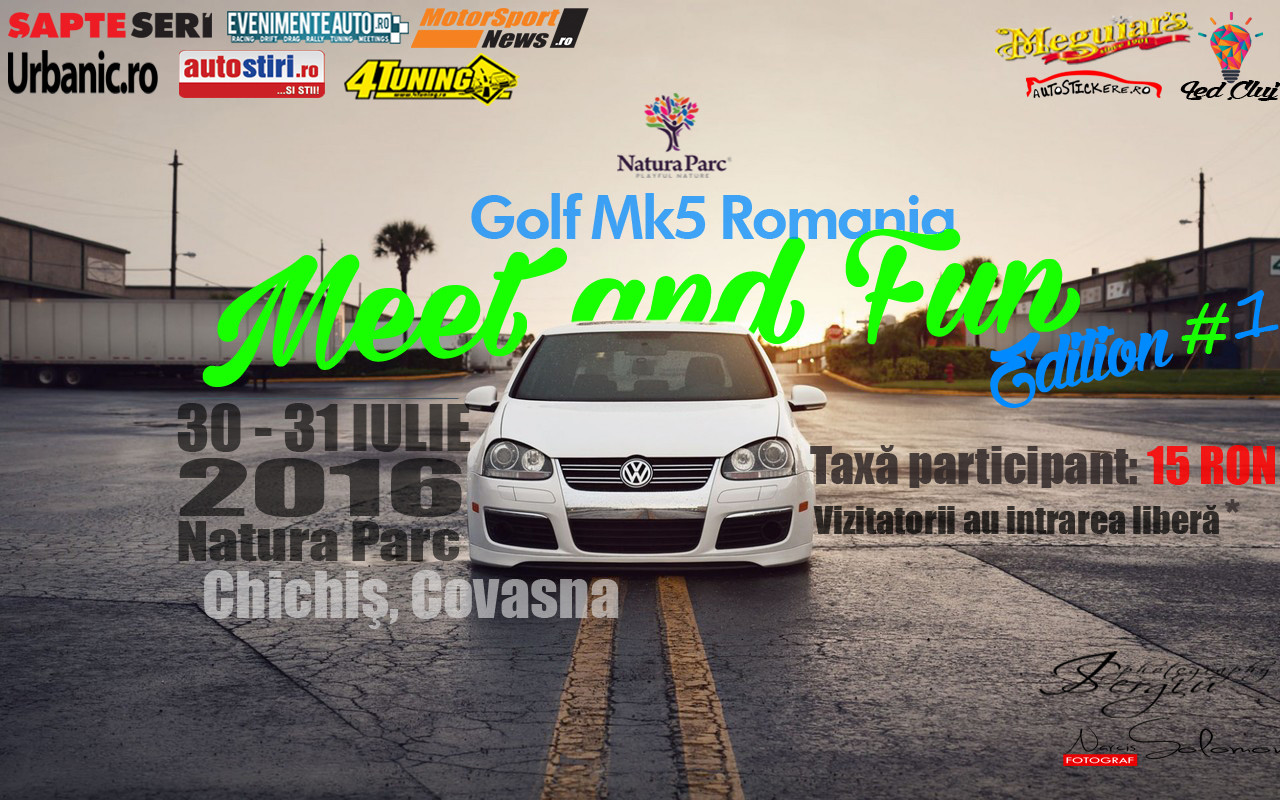 Natura Parc din Comuna Chichis, judetul Covasna, va fi timp de 2 zile, 30-31 iulie, gazda evenimentului unde vizitatorii si participantii vor avea parte de distractie maxima.
In prima zi concurentii trebuie sa participe la mai multe concursuri tematice cum ar fi: Best Airride Fitment, Best Static Fitment, Best Wheels, Best OEM+ Car, Best Sound, Best Trunk Setup, Best Car of the Show. Seara se lasa cu un Pool Party, foc de tabara si rasete.
Duminica se vor decerna premiile concurentilor si vor avea loc activitati comune de tip team building: Paintball, Mini Golf, Fotbal, Airride Battle si nu in ultimul rand Members Choice Contest (membrii grupului Golf Mk5 Romania o sa voteze cele mai bune masini prezente la eveniment).
La prima editie a evenimentului sunt asteptate peste 90 de exemplare ale modelului Golf Mk5.
Meet and Fun Golf Mk5 Romania 2016 este un eveniment organizat cu sprijinul: Autostickere.ro, Meguiar's Romania, 4tuning, Natura Parc si LED-uri AUTO Cluj.