BMW a marcat aniversarea centenarului cu participarea la multe evenimente în catrul Monterey Car Week, printre care Pebble Beach Concours d'Elegance, The Quail, A Motorsports Gathering sau Legendes of the Autobahn.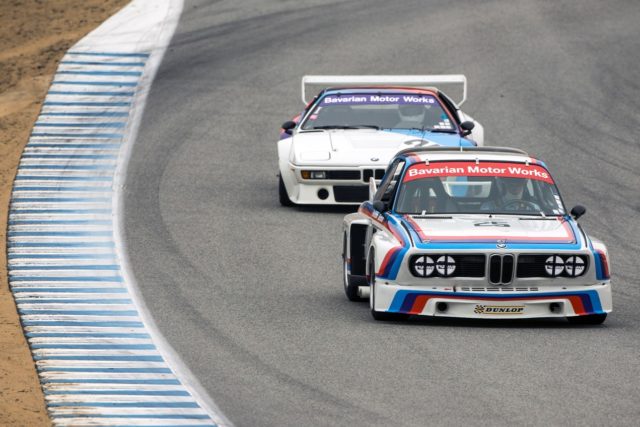 În cadrul Rolex Monterey Motorsports Reunion, pe Mazda Raceway Laguna Seca, ca marcă prezentată, BMW a adunat o audienţă record. În cele 4 zile, 70525 de spectatori au putut admira una din cele mai complete expoziţii de modele BMW prezentată vreodată pe contientul nord american.
Printre cele mai importante modele prezentate la eveniment au fost debutul mondial BMW 2002 Hommage într-o nouă schemă coloristică "Turbomeister" şi prezentarea în premieră a modelul BMW 507 aparţinând lui Elvis Presley, proaspăt restuarat în culori originale. Printe vedete au fost şi primul şi ultimul model BMW Art Car (BMW 3.0 CSL Alexander Calder 1975 şi BMW M3 GT2 Jef Koons 2010) sau modele legendare pe circuit precum 3.0 CSL (care a scris istorie în 1975 în campionatul american IMSA GT cu o victorie deja de la a doua cursă, Sebring 12h) sau BMW E46 M3 GTR (primul V8 care a echipat un BMW M3 şi cu care BMW s-a impus în 2004 şi 2005 în celebra cursă de 24h de la Nürburgring) .